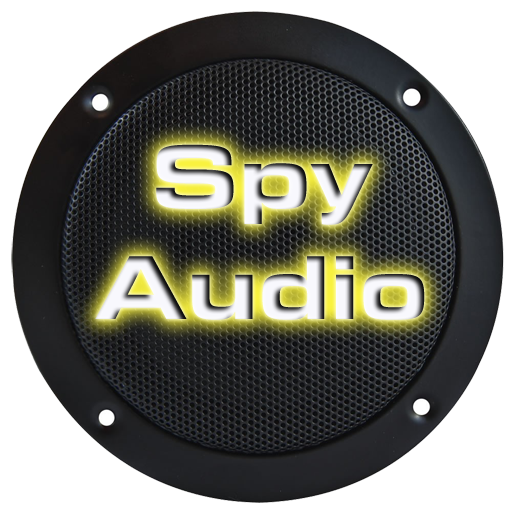 Quick-Time does not read it. Please help! It records but when I want o play de audio, it sounds very fast. Do you know what can I do? Your app is excellent and working fine But one can easily get to know its a call recorder by seeing its icon and name in taskmanager or app manager and can be uninstalled. Can you please do make the changes and send me that APK to my mail. As a your a developer its not a big task for you. Its very important and you can save once life from bad things. Your browser will not understand amr format.
You need to download and play it in VLC player as instructed. Hi I am having difficulty signing in on a desktop and my mobile it keeps saying invalid email ID but when accessed from target phone it works can you help me figure out how to access from another mobile and desktop please?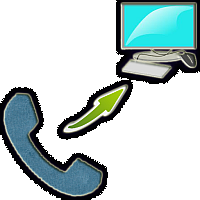 If it works from mobile it should work from website as well as both are the same page. Are you trying to login via the same app page? Hope you are not going to some other app page and trying to login from there.
Voice Recording – Listen to Every Voice Note.
spy app windows 10?
Best Spy Voice Recorder: Hidden Voice & Audio Recorders?
A big and heartly thanks to you in advance. You are doing great job by saving my lives. That has what you just asked for.
Spy Call Recorder using FreePhoneSpy – 100% result oriented app.
Remote Call Recorder – Free Android Spy App?
Call Recorder?
Spy Call Recorder - Record & Listen Live Calls Android Devices - BlurSPY.
How to I play the recorded call history from spy call recorded. And which media player is support ed. If not completely hidden, Could you please make it appear with another name like Settings or Security etc. Thanks and regards Karan. Com app. That has the feature you just mentioned. Can you please rename it to some general name?
Like sys, androidsys….. It has the features you just mentioned. I am using it on samsung duos 2. Yes, it will create problem as both will try to record calls when a call comes and only one will be able to acquire mic for recording and other will fail with an error. Use TrackingSmartphone. Ok so when i push the button to pull the calls it says that the command was not received by the phone and that the user might have uninstalled the app but i had the phone in my hand for only like a minute and i was able to go to the setting app list and it is still installed but the phone was then taken back from me so what could be causing this error.
Your app is excellent and working fine on Samsung galaxy Y.
5 Best Hidden Call Recording Apps for Android | TTSPY
Its icon and notifications are hidden working fine. But one can easily get to know its a call recorder by seeing its icon and name in taskmanager or app manager and can be uninstalled. ThankQ sooo much in advance. How to record calls and listen to it remotely?
What is hidden call recorder?
What are the best secret recording apps?
Frequently Asked Questions. Can Spy Apps be installed remotely? No, you would need access to the device to. The need for call recording Regarding calls helps when we have to provide proof in.
How to Hide any App in Android. Wondering how to hide an app in an Android Phone for Free? Read on. Is it possible to record VoIP calls on Android? What are VoIP calls? You can now record the surrounding audio of an android device remotely and listen to. Is it possible to locate a phone without an app?
Recording Feature
Losing a phone has become very common. We get too many request from users on. Track calls made to and from your or your dependent's mobile and SMS sent or. Remote Audio Android App — How to use. Ever wondered if you can capture audio of surroundings of your spouse or children mobile. Remote Video Android App — Free.
If "Remote Audio" doesn't help recognize where the user is and with whom, Spy Video. This comment form is under antispam protection. Most reacted comment. Hottest comment thread. Recent comment authors. Notify of. Rahul bansal. Vote Up 12 -1 Vote Down Reply. Vote Up 0 0 Vote Down Reply. Adu David. Vote Up 9 -2 Vote Down Reply. Vote Up 3 0 Vote Down Reply. Vote Up 2 0 Vote Down Reply.
Currently we dont have such app but we are working on it. Will update in our facebook page. Vote Up 1 0 Vote Down Reply. Vote Up 4 -2 Vote Down Reply. Vote Up 2 -1 Vote Down Reply. Vote Up 0 -1 Vote Down Reply. Redmi Note 4 has an inbuilt call recorder.
How to Record and Interrupt Calls Using BlurSPY?.
Spy Call Recorder | Call Recording | Spy Someone Call Recordind.
mobile spy free download windows xp sp2 network download.
Hi-Res Audio Recorder?
mobile spy free download windows 7 sp2 9in1 download.

You need to disable that recorder I guess. Arfin farhan. Preet Raja. You need to unregister from website and then you can reuse the email id. You can also see the full path after every call in the popup message. Jean Marie. Once, you have entered the correct pin you can enter the phone number and the app will call the number to listen to the call remotely.

Next on the list is Automatic Call Recorder which has been made specifically for Android devices. It provides you with an easy to use the tool in order to record calls, edit them and save them as well as upload them onto the cloud as it is compatible with Dropbox and Google Drive. With the app, you can record calls on your contact list as well those not on your contact list.

Voice quality can be weak for some devices. TTSPY is the number 1 for hidden call recording for an android device. It is also available for an iPhone. It is the most powerful app out there as it has some of the best features which can be found in an app. No matter what type of app you might be looking for, the TTSPY app has all the features that you need to stalk or spy on someone without them ever finding out.

You get to record calls remotely and save them on your phone. There are many other features as well which are available on the app such as the features as mentioned below:. When you choose TTSPY as the app of choice, you will get to experience what its thousands of users experience and that is the features that are available on the app, download the app on your Android device or iPhone now through a third-party app.

Spy recorder for android

Spy recorder for android

Spy recorder for android

Spy recorder for android

Spy recorder for android

Spy recorder for android

Spy recorder for android

Spy recorder for android
---
Copyright 2019 - All Right Reserved
---