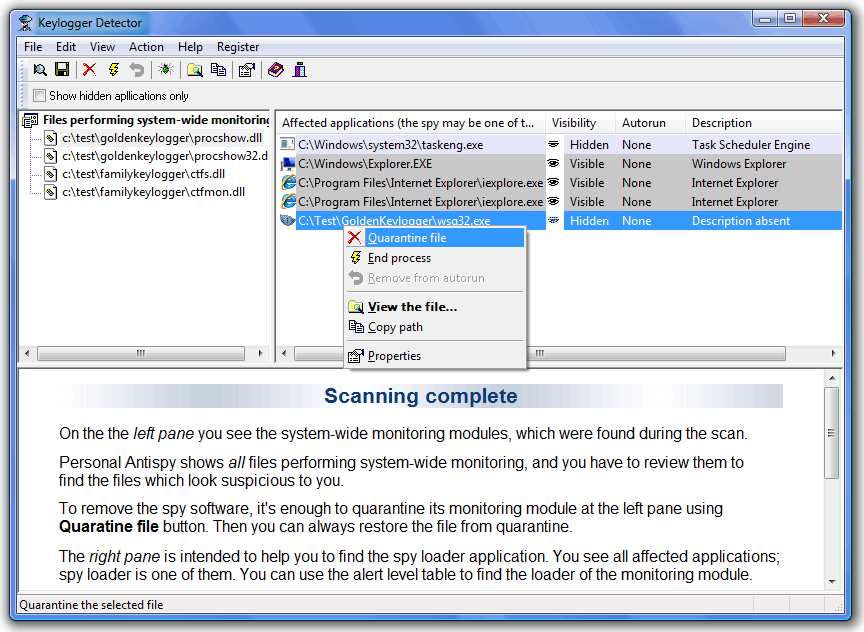 Get complete logs from the most popular email sites i. Hotmail, Yahoo! Easily view all emails on your online panel. Keep track of every single keystroke your target punches onto their keyboard of Windows or Mac Computers! Buy Now. Let the app take automatic screenshots at intervals you've decided so you can see what your target is up to. Get complete information on all the programs they use and the sites they browse.
I was worried that the antivirus would sniff it out when I installed it on my son's Mac computer but the software is so good at hiding itself.
Best Monitoring Software?
Computer Monitoring software for windows & MAC | Best PC Spy!
cell phone spy software for iphone?
spy sms software samsung.
android spy apps vs widgets.
Spytech SpyAgent STEALTH.
spy phone app apk;
I can't believe how many disasters I've averted with the help of StealthMate. From making sure he's not involved in cyberbullying to keeping him at home when he's trying to sneak out. I can keep an eye on my kid no matter where I am or how far I go. Being a single parent isn't always easy but if you use the Computer Monitoring Software you'll probably appreciate the support it gives you.
Tom Hanks. This spy software is present on all employee systems which use Windows. We've recently employed an overtime policy and it helps us make sure that they're working and not chatting or wasting time while they bill us for the extra hours they put it. The management is very happy with its decision to get the software installed on all systems. How it works Sign Up: After selecting the pricing plan that best suits your needs and making payment, your order will be processed immediately and a user account will be created for you.
How does it work?
All MAC versions greater than and equal to The buyer of StealthMate must own the cell phone or computer which need to be monitored and shall have written consent of child or employee using that particular device. Computer Monitoring Software. Gmail Chat Logging. Keystroke Log. Computer Access Tracker. Location Reporting. Read messages sent and received on chat apps like WhatsApp, Facebook, Snapchat and much more Monitor what web sites are being visited, bandwidth, and login details on those websites.
See a record of all locations the device has been. See version update notices inside your online account, apply updates with just one click. Read direct messages, shares, followers, friends and all activities on social media accounts The spy phone app and computer spy software are totally invisible.
It is hidden from the menu and app list. Uploading logs are totally hidden and can be done by any available connection method — Wi-fi, or Network Data. Control Panel is easy to use and it provides all the captured data in a single report. You can browse categorically in captured data. You can mark as important, print, or export download. You can see the target device current GPS location remotely or historically movements on a map.
Monitoring Software for Mobile Phones, Tablets and Computers
After installation spy software you simply log in to your web account and you can then use the specific control center. You can set up the software remotely on your web account. Enable or disable any feature, temporary stop spying, or you can uninstall spy software remotely.
There are calls from unusual or withheld numbers? Flag data for convenient analysis.
Search for reports or create downloadable reports. You need to have access to the target mobile phone. This can be an Android or an iPhone. You can remotely monitor the target device from your phone or from your computer. Remote installation is not possible!
Why would I need SniperSpy?
We provide step by step user manual. Each step has a screenshot. You need to login to your web account. You can update, upgrade or uninstall it remotely. Target tablet is the tablet that you wish to spy on. Installation is easy and takes a few minutes only.
The spy tablet app is easy to use. After installation, you just log in to your web account. The target computer is the computer that you wish to spy on. Using computer monitoring software is easy. After installation, you just need to login to your web account.
On your web account, you can check all the activities on the target computer remotely. You are required to notify device owner that device is being monitored. The most powerful and undetectable monitoring software! Android Spy App. Tablet Spy App. Purchase the phone from us.
A fully configured phone will be shipped to your door within days.
Spytech Spy Software - Computer Monitoring Software - Internet Recording
Protect Your Children Protect your children from both online dangers and physical attacks or treating situations. Protect Your Family Silently monitor all communications, GPS location tracking and user behavior of a smartphone or a computer from any web browser. The best selling undetectable monitoring software. Offers everything that you need to reveal secrets! Available for:. Available for immediate download. Completely Spyphone. View All Features. Are you ready to face the truth? Silent Sync Feature.
Change Application Settings Remotely.
How To Install Flexispy Without the Target Device
How to spy on a cell phone? How to install a phone spy app? Installing monitoring software is easy and takes only a few minutes.
Stealth spy software windows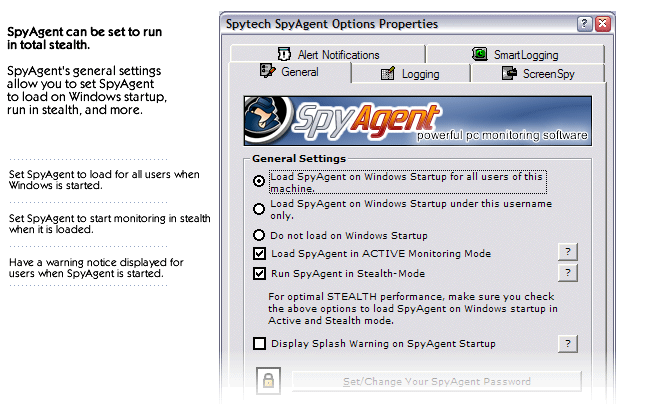 Stealth spy software windows
Stealth spy software windows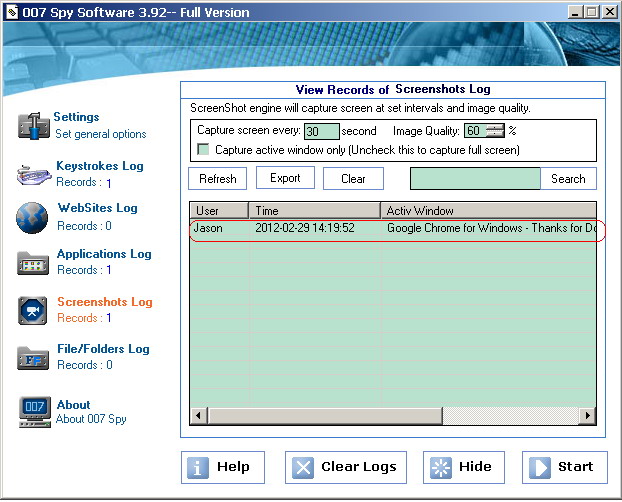 Stealth spy software windows
Stealth spy software windows
Stealth spy software windows
Stealth spy software windows
---
Copyright 2019 - All Right Reserved
---